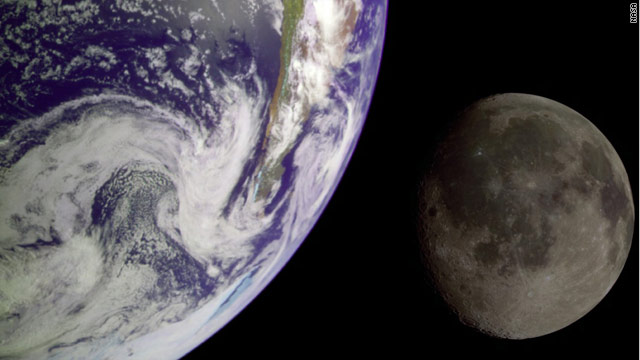 via www.cnn.com
 3 When I consider Your heavens, the work of Your fingers,
         The moon and the stars, which You have ordained, 
4
What is man that You are mindful of him,
         And the son of man that You visit him? 
5
For You have made him a little lower than the angels,
         And You have crowned him with glory and honor.
          (
Psalm 8:3-5
,
New King James Version
)
As the blue moon rises for us tomorrow night, let us not forget the One who will be hanging this glorious decoration in the night sky for us to behold.